Trading Online Markets Results - Capable Companies Portfolio
Capable Companies Portfolio
Listed below are the results for Trading Online Markets Stock Portfolio. The purchase prices are made at the high of the day to account for commissions and slippage. This portfolio has beat the market, compared to the S&P 500, each year since its inception on January 2006.
The name of this portfolio changed in May 2008 to Capable Companies. Since some of our trades for 2009 remain active we will not publically disclose these trades until the end of July 2010. You can see our 2009 and 2010 market beating results by requesting a Premium Membership.
2008 Trade History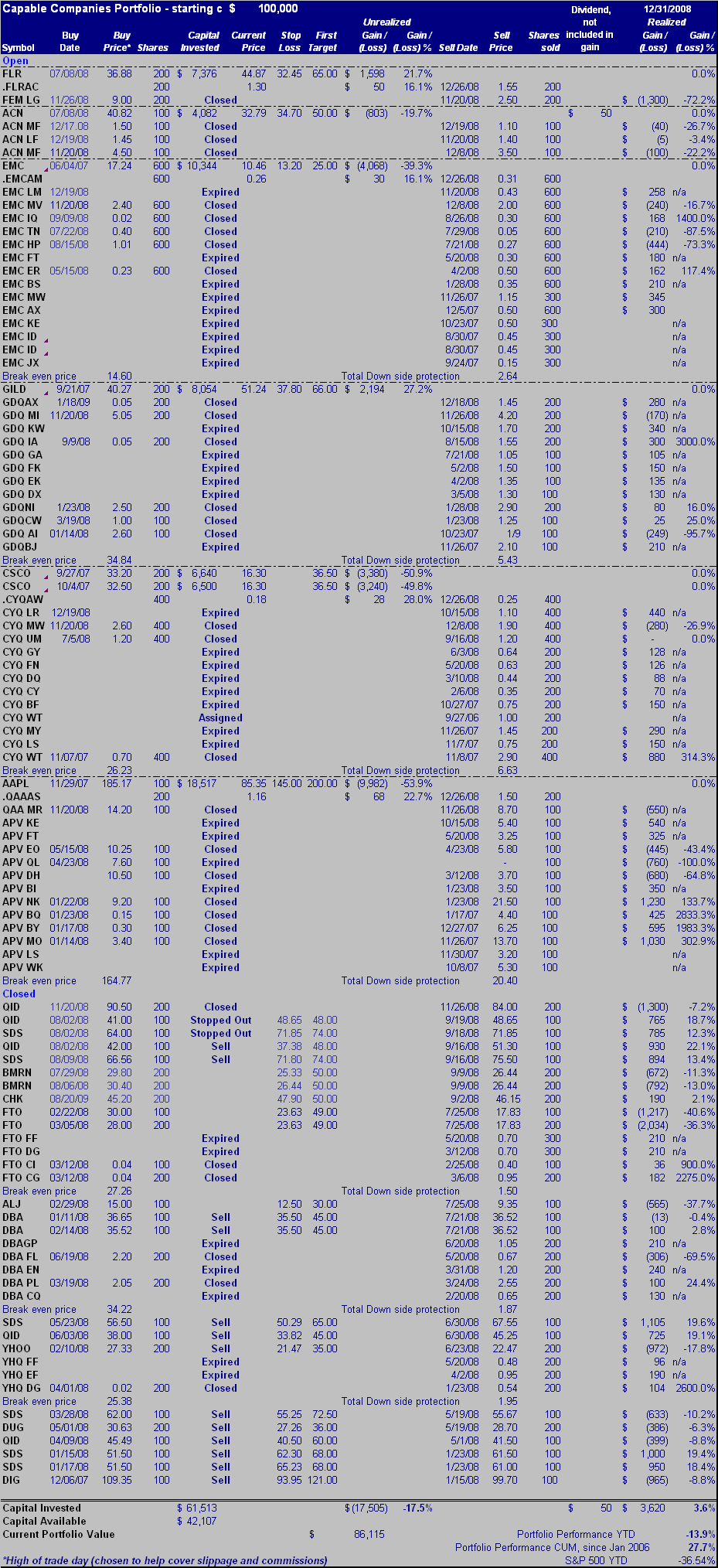 2007 Trade History
2006 Trade History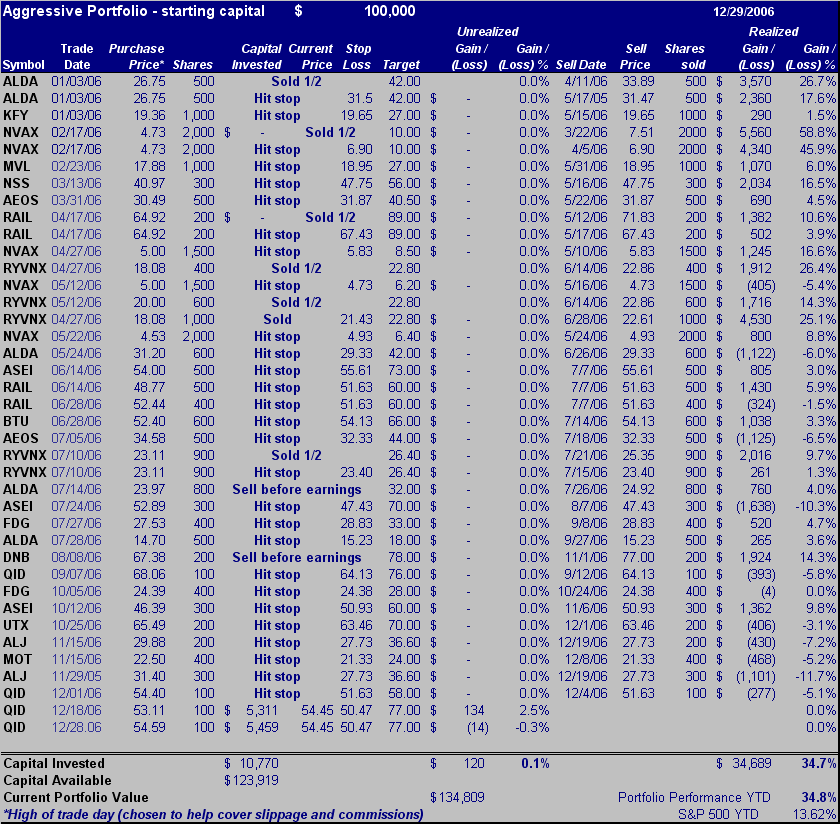 Try the free four week subscription to our Premium Members pages and receive:
Access to Premium Stock Portfolio.
Access to Premium Sector Portfolio using Exchange Traded Funds (ETFs).
Notices of potential trades usually the day before the expected trade date.
Trade Notices via email and on the site.
Stock Watch List that includes Fundamental and Technical Analysis along with Trade Management.
Weekly Newsletter that includes analysis of the economy, interest rates, market trends, and sector analysis.
Broader selection of investment opportunities for Bull and Bear Markets.
Personal service including answers to questions that you may have about investing. We really want to help you become a better investor and achieve your financial goals.
At the end of the four week trial if you decide to continue you may continue with either a quarterly or annual subscription. If you decide to cancel before the end of the trial, no problem. You will not be charged a thing.
Give the Premium Membership a try. You have nothing to lose and a lot to gain and we have beat the market every year since our inception.
If you have any questions, please either email us at [email protected]. If you wish a personal reply, please include your email address.